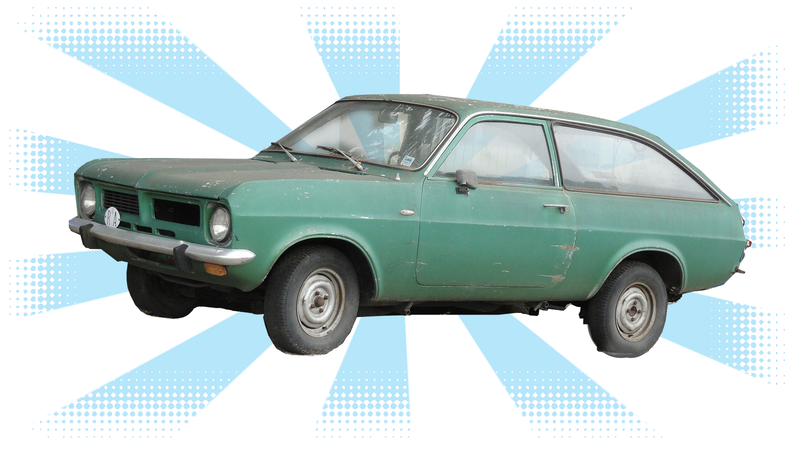 Once you start thinking about it, there's a surprising number of cars named after American states. There's one, though, that I'm pretty sure you've never heard of. I mean, with our audience, I'm sure someone has, but it's still wildly obscure. That's reason enough to get me excited and want to share this useless bit of automotive falderal with you, so, you know, hold on tight.
Before I reveal the Most Obscure Car Named For A U.S. State, let's go over what I think are all the other cars named after (or close enough) to U.S. States:
1. Ferrari California
2. Chevrolet Colorado
3. Pontiac Montana, Chevrolet Montana (a little Latin American pickup)
4. Renault Floride
5. Chrysler New Yorker
6. Dodge Dakota (close enough)
I didn't think I could count the Ford Escort Mexico, because Mexico is, of course, a country, and you really need that "New" to indicate it's the U.S. state. There's also a bunch of companies from the early 'boom' era of automobiles, like the Pennsylvania (1907-1911), the Texan (1918-1922), Washington (several companies in the 1900s-1920s), and I'm sure there were a few others, but there were so many car companies popping up in that era that I'm inclined not to count those. I hope we can all make peace with that.
Okay, so, here's the one I'm pretty sure you've never heard of before: the Grumett Indiana. 
I'm smitten by the Grumett Indiana for several reasons: first, I love the strange cars of Uruguay, and perhaps more importantly, there's something about the name "Grumett Indiana" that's both immediately identifiable as the name of a car, but also completely alien and baffling.
I sort of long to go to the counter at an Autozone just to have the guy behind the computer ask me what kind of car I need that relay for, and then to watch the tics of dull confusion on his face as he types GROMMET into the MAKE field, and then asks me "did you say 'Iowa?' What kind of Grommet was it, sir?"