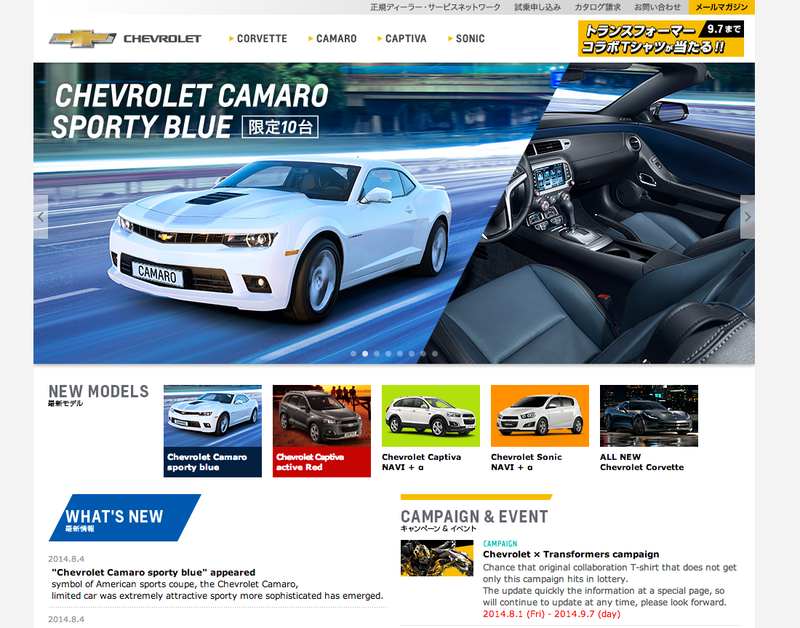 I have discovered the most depressing job in the entire global automotive industry. (No, not Chief Fuel Economy Engineer at Lamborghini. Even worse.) It's being a Chevrolet and Cadillac salesperson in Japan.
While America has been faithfully gobbling up Japanese cars for decades now — to the point where there were legitimate fears in the 1980s and 90s that they would somehow destroy domestic-based automakers — the reverse has long been true in Japan, where "imports" have always had a tough time.
This report in Automotive News sheds some light on that situation. Last year about 5.38 million cars were sold in Japan, but only a depressing 1,200 of those were Chevrolets and Cadillacs. The most they ever sold was 47,000 cars in 1996, which included Opel.
The country's biggest GM dealer, Yanase & Co., doesn't even need the 1.4 percent of sales volume the American brands provide because they're also Japan's biggest Mercedes-Benz seller. But they keep GM around for "sentiment, nostalgia," and "the small expectation that GM will be back," their CEO said.
Premium imports like Audi and Mercedes are on the rise in Japan, and the hope is that Cadillac will be able to ride that wave too. (And unlike the U.S.' infamous chicken tax, Japan has no tariffs on imported cars.)