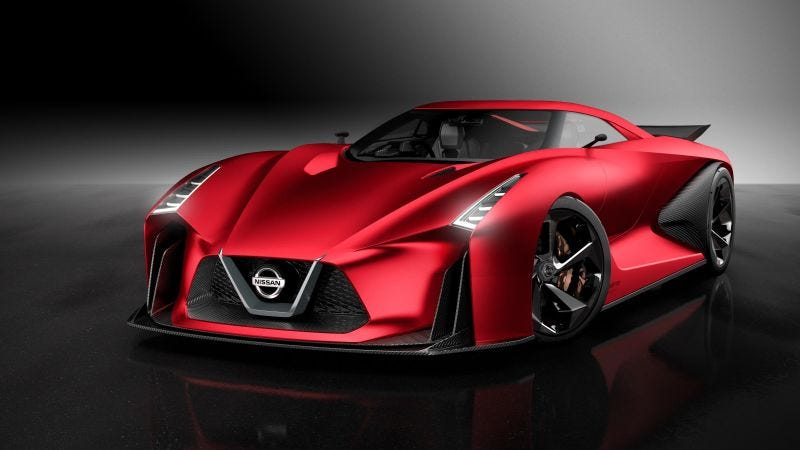 We haven't heard much about the inevitable next-generation GT-R supercar, but we can expect it's going to offer ballistic abilities to those lucky enough to drive it, particularly on racetracks. Nissan says why do that when you can sit in it and have it drive you around the racetrack. Huh?
Speaking to Top Gear, Nissan's head of Advanced Product Strategy Richard Candler reiterated the company's goals of offering semi and fully autonomous capabilities by 2020 in ten models. One of those models may be the next GT-R, because nothing says elite supercar like not-driving.
"One of the things I like to think about is turning up to the Nürburgring in your GT-R, and being able to select one of the famous laps and the car just taking over."

I liked it when you didn't think, Dick.
"The latest Nismo did 7m08s with Michael Krumm at the wheel", said Candler. "You could just select the Michael Krumm setting, press go and before you know it, you're launched round the track. Something that most people could never achieve suddenly becomes very accessible."