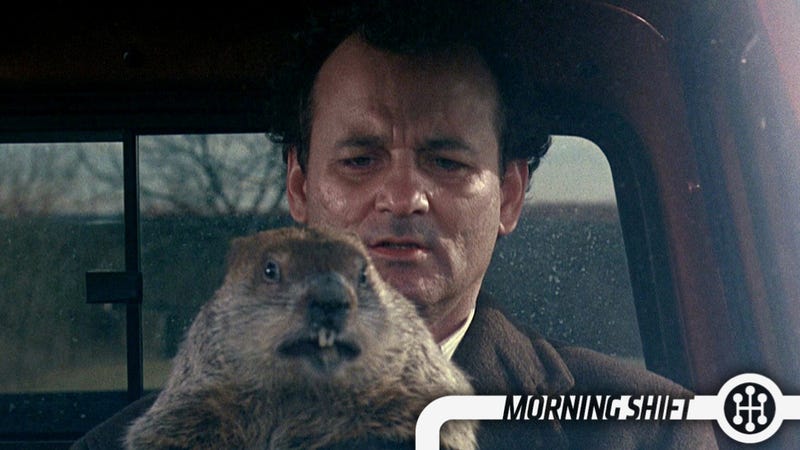 This is The Morning Shift, our one-stop daily roundup of all the auto news that's actually important — all in one place every weekday morning. Or, you could spend all day waiting for other sites to parse it out to you one story at a time. Isn't your time more important?
1st Gear: The GM 'Groundhog Day' Problem
This is going to be a three, or maybe four-gear morning that's going to talk a lot about GM. Why? First of all, it's undoubtedly newsworthy. Second of all, I'll reveal a little bias here: I want all American automakers to succeed and that includes GM.
Chrysler has a long way to go, as we discussed yesterday, but I think they've got a complex vision but at least they seem willing to throw a lot of shit they're doing out in the process. Mark Fields, who at this point might hate us for our frequent jokes in his direction, seems competent and Ford is in the middle of carrying out a successful strategy that's easy to understand.
GM, though. Every time I think GM is going the right way they spook me a bit. Here's the biggest challenge that GM needs to overcome: I can't articulate their vision for the future.
I can tell you what Chrysler is doing. I can tell you what Ford is doing. Hell, I can even tell you what Citroën is doing. Can someone articulate for me what GM's grand vision is?
GM's big successes lately are in building a few extremely good cars. The new Impala is great, the new CTS is fantastic, the new Corvette is better than you'd ever expect, and the Buick Encore is a surprise hit. But… there's only one brand that is good all the way through and that's Cadillac. I can tell you what Cadillac is.
I've invited GM President for North America to come in and see if he can articulate his vision for what GM is going to be.
2nd Gear: GM Is Still Making Big Profits On Big SUV's
I think it's impressive that GM has basically pushed everyone out of a niche that's so profitable, that being the full-size SUV. The new Yukon/Tahoe/Suburban are the standard for big ass SUVs, offering supreme comfort, style, and a presence that few can match.