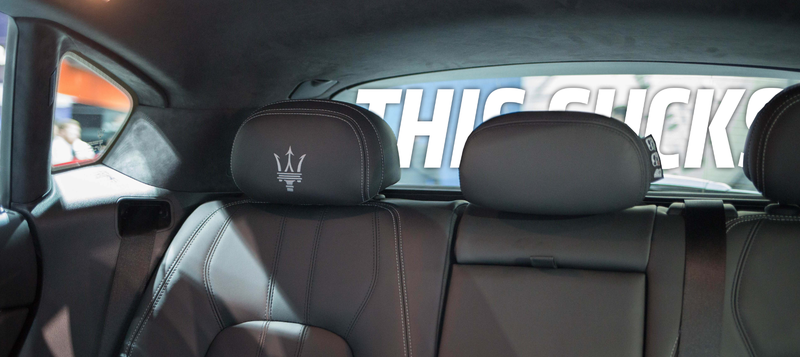 Citizens of the internet, we need to speak on a subject. Call me old fashioned, but one of the things I look for most in any car is the ability to see out of it when I'm driving it. It doesn't seem like the designers of new cars these days share my feelings.

As I strolled the show floor of the Los Angeles Auto Show during the media days and sat in a bunch of different cars, I was struck by how many of them have abhorrent rearward visibility.
In part, it's a safety thing: thicker C-pillars mean more structural integrity. I get that. But I also figure that it has something to do with the design language of new cars. Too often, people want the word "sporty" to be applied to their sedan, coupe, hatchback, SUV or crossover regardless of whether or not it's actually true. The result is a design that has a high belt-line, a fat C-pillar and a viciously slanted rear window. After all of that, there's hardly any room left to add the windows.
It's also not lost on me that it's also just harder to see out of a car when you're a small person, like me. So to make this fun little test as realistic as possible, I scooted all the seats up as high as they would go and then looked around. And then I left the seats where they were after I exited the vehicle in a fit of passive aggression.