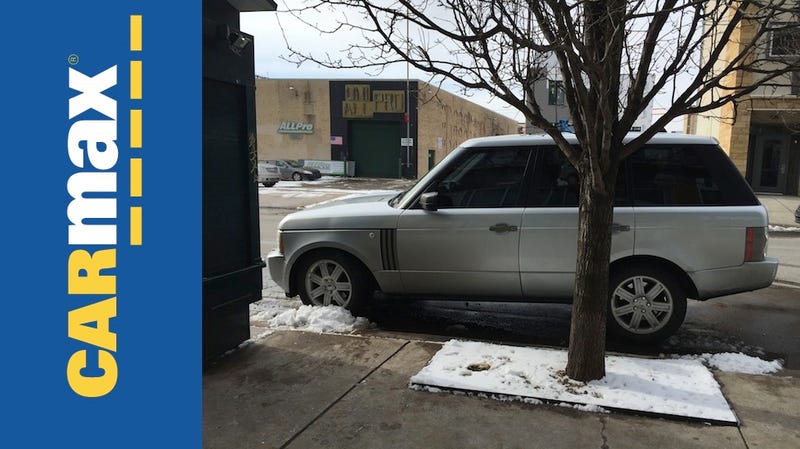 There comes a time in the life of every Land Rover owner when he thinks about his children. Specifically, he thinks: "What's a more reliable way to get my children to school: Drive them in my Land Rover? Or let them carpool with a heroin addict?"
And for the first 18 months I owned my Land Rover, I would've said this was an excellent question. After all: while the heroin addict may show up late and try to pawn your daughter's contact lenses, the Land Rover will occasionally lock your children inside with no warning, and their only food and water will be whatever drips down from the headliner. So both choices are really bad, and if you're faced with this situation, you might wonder if you are living out your own personal version of the 2000 presidential election.
But then something happened to change my point of view. Namely, my Range Rover became reliable. That's right, folks: for the last five months, I haven't had a single problem. One hundred and seventy-eight days without an issue. Almost half a year without so much as a single unwelcome noise coming from this thing. It got to the point where I was pulling up in traffic next to Land Cruisers, rolling down my window, and thumbing my nose before tearing off in a flash of perfectly working British auto parts.
But then, as I was walking up to the car last week, I noticed it.
You would've noticed it, too, if you followed me on Twitter. That's because I posted a picture that clearly showed the problem: it was sagging. And I don't mean merely sagging. The thing was listing to one side like a Russian trawler coming back from restricted fishing waters. Right then, I knew my warranty costs were about to surpass a used Honda.
For those of you who have no idea what I'm talking about, allow me to provide a little background. You see, approximately two years ago, I purchased a 2006 Range Rover – the IKEA bookcase of automotive build quality – from nationwide automotive retailer CarMax (Motto: "Got a pulse? We'll finance you."). During the transaction, I learned that CarMax offers a bumper-to-bumper warranty on every single car they sell, so I did the obvious: I paid $3,899 extra for six years and 67,000 miles of full coverage. And I've slept great ever since.
I say this because my Range Rover has already suffered a series of catastrophic failures during my first two years of ownership, all covered by CarMax. (Motto: "No, seriously. We financed a labradoodle last week.") They were:
And now, the suspension was sagging on the driver's side. This could only mean one thing: a four-figure repair, entirely billable to CarMax. (Motto: "We checked him out first. All his friends confirmed he could sit, stay, heel, and usually fetch.")
So I called up the Land Rover dealer, I scheduled an appointment to come in, and I dropped off my car a few days later. And then ... TERROR! My Land Rover dealer called and told me that the part wasn't covered, CarMax was denying my warranty claim, and I would be out of pocket more than $1,700 to replace my driver's side air spring.
Now, at this point, I'm going to diverge from my CarMax piece here for a second and tell you a little something about Land Rover dealers.
For those of you who aren't aware, Land Rover service department customer satisfaction ratings are pretty bad. Not just pretty bad, actually: they're the absolute worst in the entire luxury car industry. So awful that J.D. Power satisfaction scores place Land Rover further from the second-worst brand­ than the second-worst brand is from the best brand. Land Rover dealers are so horrible that I get the sense, after dealing with them, that I might have a better experience if they outsourced my entire service visit to a country where goats outnumber automobiles.