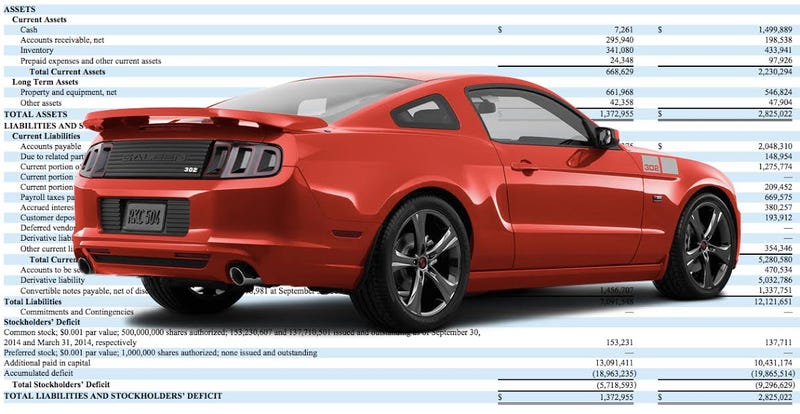 Saleen Automotive, creator of crazy Mustangs and the gorgeous Saleen S7 supercar, is in a bad way. According to its own quarterly earnings report the company is getting sued by its bank, it owes its law firm money, it's resorted to paying contractors in stock, it's looking for a buyer, and, as of September 30th, 2014, it only has $7,261 in cash left.
$7,261 is not enough to run a car company.
The company's most recent quarterly earnings report filed with the Securities and Exchange Commission, or Form 10-Q, is horrific. But the nature of it can only hint at what potentially lies beneath the surface for Saleen.
It's full of painful admissions and sad disclosures, like the one admitting that it might not be around much longer if it doesn't find a buyer, and another saying that it has failed to pay back its bank loans.
In short, the company's financial health is a mess. We've reached out to the company for comment on its earnings report, but a planned interview has yet to happen. Company founder Steve Saleen was forced out in 2007, after his eponymous company declared bankruptcy, leaving him without his own name. By 2012 he was back in charge of Saleen with his own name.