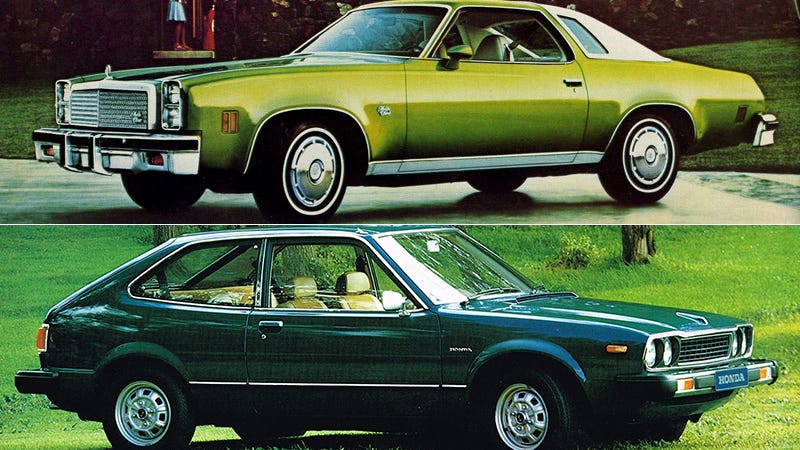 It would be easy for me to tell you that in the late 1970s, the Honda Accord took this country by storm and helped move the Japanese car from a coastal oddity to an American mainstay. But, like, why, man?
Well, a lot had to do with how specifically shitty its competition was.
We've written before about how bright a light Honda was in the American car world in the disco decade. My favorite story is how General Motors claimed that meeting the government's emissions standards was impossible, and then Honda, in a spectacular troll job, bought and modified a Chevy Impala and got it to pass.
And that's sort of echoed in this genuinely wonderful pair of histories detailing the introduction of the first-generation Accord and the garbage Chevy Malibu that so many people traded in for the little Honda.