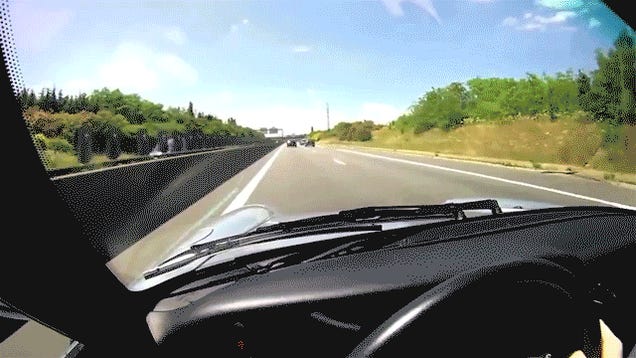 There are two kinds of car safety — there's passive safety like airbags and crumple zones. Then there's active safety like a car that lets you avoid a crash in the first place. This is a perfect demonstration of the latter.
But it is nimble, with high grip levels and great visibility. To most people its thin window pillars and frail styling make it look unsafe. As you can see from this video, car safety isn't just about how well a vehicle deforms when it hits something. It's also about preventing crashes from happening altogether.
The condition of the other drivers in this crash is unknown.