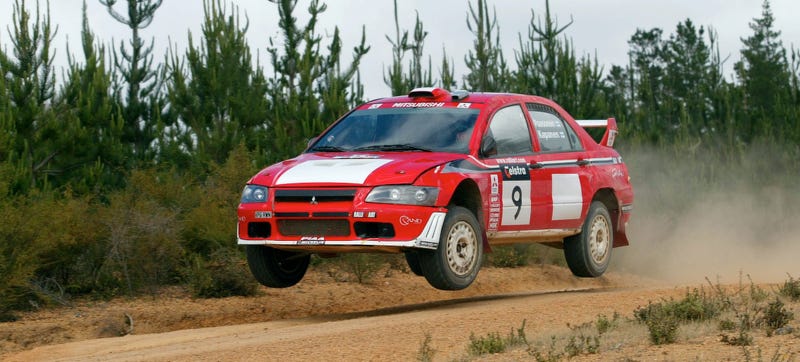 Multiple sources report that Mitsubishi's halo car, the Lancer Evolution, will end production at the end of this year. Eco- is the new prefix du jour, yet Mitsubishi simply hasn't made an eco-friendly car that will sell in North America. It's becoming increasingly obvious that Team Emperor has no clothes.
Look, Mitsu—let me remind you what you're good at:
And lest we forget the Truck Yeah set:
Other carmakers do creature comforts, refinement and economy significantly better, but when it comes to building blunt instruments of hoon, Mitsubishi knows what it's doing.
Mitsubishi's hoon-fu is by no means limited to purpose-built racecars or the heavily modified. Even their most pedestrian offerings are fun to toss around.
Several years ago, Autoweek praised my car—a 2010 Lancer GTS—as "This is the little sedan for the enthusiast in the know, for the kind of economy buyer who harbors real driver tendencies."