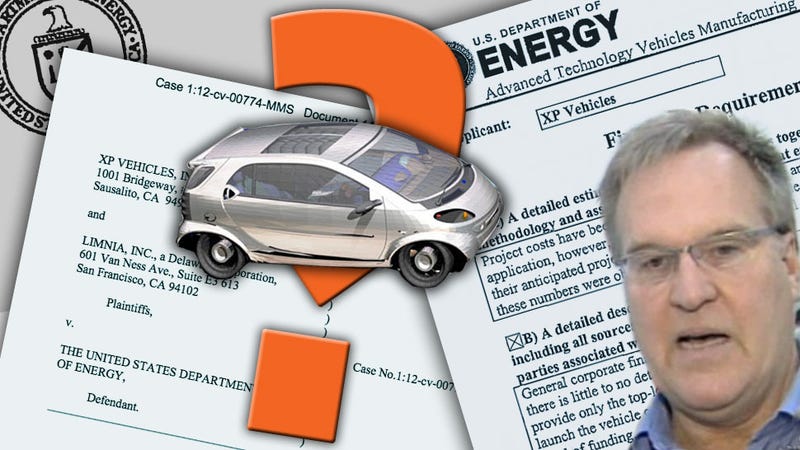 The U.S government's green car program has been under scrutiny with the recent failure of two of the companies that received the loan, including coverage of a $675 million lawsuit by an inventor claiming he was denied funding for his inflatable electric car company because of politics. What hasn't gotten much scrutiny is the unsuccessful serial inventor behind the lawsuit.
Pretend you're the U.S. Department of Energy for a moment. Your job is to hand out billions in taxpayer-funded loans to companies who want to produce green cars. An entrepreneur comes to you seeking $40 million to develop an electric car made out of an inflatable polymer foam instead of metal. Would you do it?
This is exactly the pitch Scott Redmond, CEO of now-dissolved California startup XP Vehicles, made in 2008. The Energy Department turned down his request, and now Redmond has filed two lawsuits in the U.S. Court of Federal Claims and U.S. District Court against the government seeking a combined $675 million in damages.
Their lawsuit continues to move through the federal courts, and in late April the Energy Department asked a judge to dismiss the case.
We wrote about Redmond's lawsuit, as did the Washington Post, Autoblog, BusinessWeek, Fox News, and host of conservative-leaning news outlets.