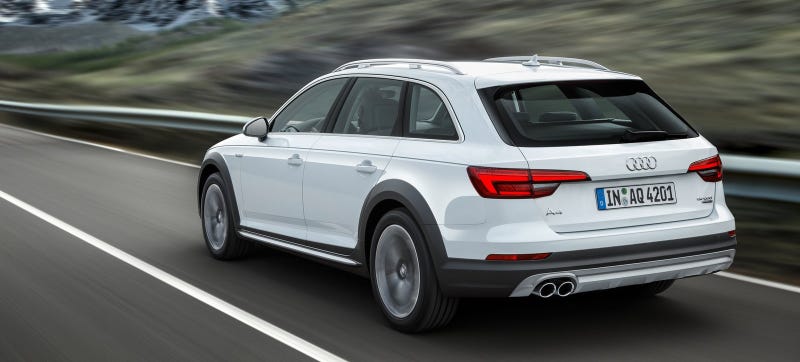 The 2017 Audi Allroad is the lifted faux-SUV wagon version of the all-new A4. You know this and still wish they offered the wonderful, normal Avant wagon like they do in Europe. Now with a starting price of just under $44,950 it seems Audi would prefer for you to buy something else other than the Allroad.

Almost $45,000 is a lot to spend on a wagon even it if does come from a luxury car company. For the 2017 model year, Audi upgraded the styling to make the new Allroad more "edgy." They added more power, so the 2.0-liter turbo-four now makes 252 horsepower and 273 lb-ft of torque. Audi also replaced the rear-biased Quattro all-wheel-drive system for a more fuel efficient "Ultra-quattro."
The '17 Allroad quattro comes in three trims: Premium at $44,950, Premium Plus at $47,950 and Prestige at $52,350, both including the $950 destination fee.