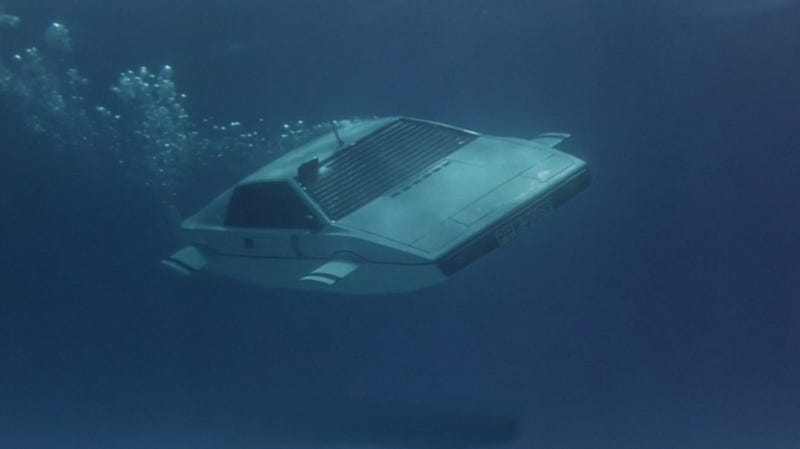 Being a huge James Bond nerd, this latest teaser for whatever Lotus has planned for the upcoming Geneva Motor Show next month should have me very excited. Except I'm not, because if it's what I think it is, it's practically irrelevant already.

Here's the tweeted tease, of which I had a brief moment of excited panic towards after being sent to me by a colleague before realizing whatever Lotus is cooking up is probably going to be lame:
I know it may seem unfair to some of you for me to be so quick to assume that whatever is happening is going to be underwhelming, or dare I say irrelevant, but hear me out.
Based on the tease, I'd say Lotus is suggesting that they are planning an Evora modeled in homage to the famous submarine Lotus Esprit (which you can see is the model car on the table), which featured in 1977's James Bond flick The Spy Who Loved Me, and reappeared in For Your Eyes Only. The great thing about the Esprit is that it has an appeal all its own, which is only enhanced by the fact that the suavest of James Bonds drove it off a pier. Also, Elon Musk bought it.