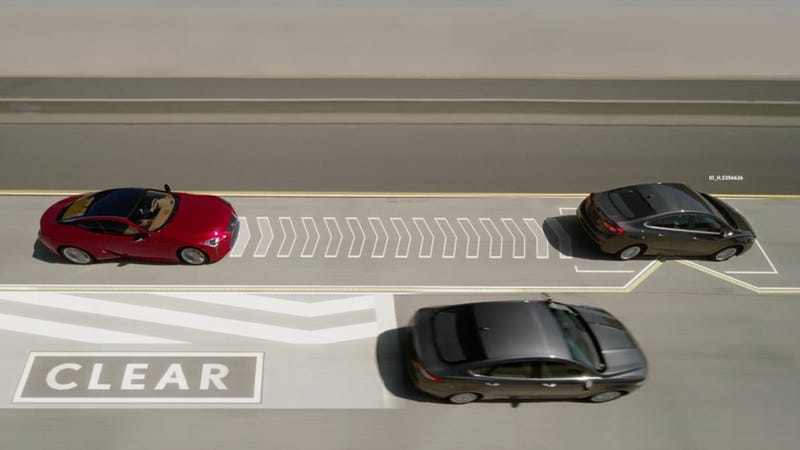 It's April Fool's time again! And all the car #brands are in on it. Normally most of these are bad. But this one is good, kind of, even if it's an unintentional send-up of Lexus drivers.
Lexus announced today that it has has a new feature for "all models" called Lane Valet Using vehicle-to-vehicle (V2V) technology, Lexus says the tool "will connect to the car ahead and shift the vehicle into the correct lane," solving the perpetual crisis of left-lane hogs who drive slow as shit. But this is a joke, a very obvious one.
"Lane Valet was conceived by top Lexus engineers who understand the importance of safe and steady driving conditions," said Brian Bolain, Lexus product and consumer marketing's general manger, in a statement about a feature that is not real whatsoever, and is a real human? Who can say.
"An appropriate vehicle speed without excessive braking offers optimal fuel efficiency, better traffic flow and decreased driver frustration. We're just trying to give everyone the best possible driving experience."