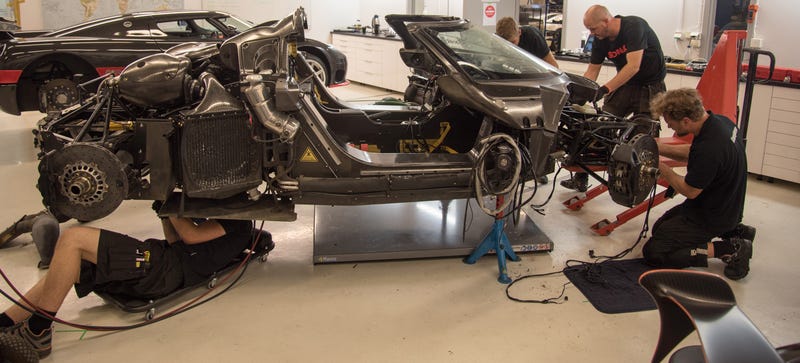 Koenigsegg just released an exhaustive analysis of what went wrong when the One:1 they were preparing to set a record lap on the Nürburgring crashed in testing. After studying the onboard telemetry as well as the car itself, it was all caused by a fault in the front left anti-lock braking system wheel sensor signal.

Koenigsegg's boffins deduced the following about how the crash occurred:

The One:1 experienced front axle brake lock-up at approximately 170 km/h on a section of the track known as Fuchsröhre before hitting the fence at Adenauer Forst at approximately 110 km/h. The impact with the fence launched the car into the air for an estimated 22 meters while it turned 180 degrees before it landed on its left rear wheel and pivoted to land parallel with the fence. The airbags, fuel shut-off and other safety systems all deployed as they were designed to do.

There was a small fire in the rear section of the car due to contact between the carbonfibre rear panels and the exhaust upon landing. This fire was extinguished by the driver using a fire extinguisher that was located inside the car.
That explains the long set of elevenses left by the car at on the track, which wouldn't typically have happened had the car's ABS been working.