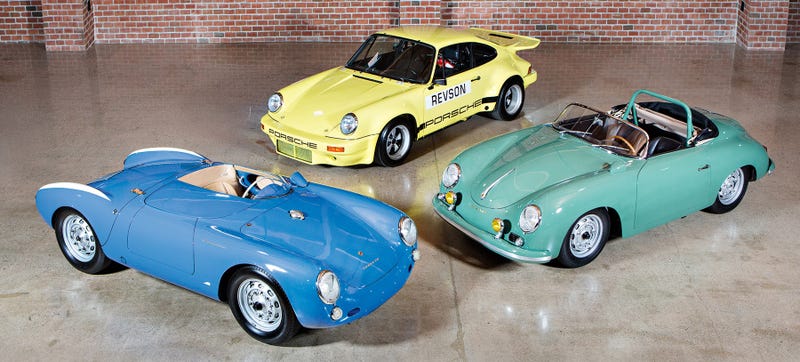 With all that NBC and Sony money coming in, we wonder: Does Jerry Seinfeld need space the for something even more special in his garage? Either way, if you're in the market for a Porsche 550 Spyder, a 356 A 1500 GS/GT Carrera Speedster or a 911 Carrera 3.0 IROC RSR, prepare your bank account for a diet.
Apparently, Seinfeld said the following about letting go three of his beloved Porsches at the Amelia Island Auction on March, 11:
I've never bought a car as an investment. I don't really even think of myself as a collector. I just love cars. And I still love these cars. But it's time to send some of them back into the world, for someone else to enjoy, as I have.
While Seinfeld retains his white Porsche 959, Rowan Atkinson said something very similar before selling his twice-crashed high milage McLaren F1 for an alleged $12 million.