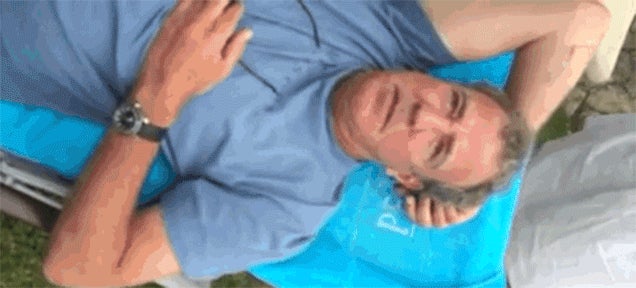 Well, that's one of the reasons why some couples choose not to have children.
When you're enjoying a well deserved nap in your garden, the last thing you want is some cold water in your face. Tough luck if your name is Jeremy Clarkson.
This is a video of me being ice bucketed. @MrJamesMay @RichardHammond You're next. http://t.co/7U0MjNg7F4

— Jeremy Clarkson (@JeremyClarkson) August 22, 2014
Emily and Finlo Clarkson, we salute you!
Hat tip to Vajda Gábor!