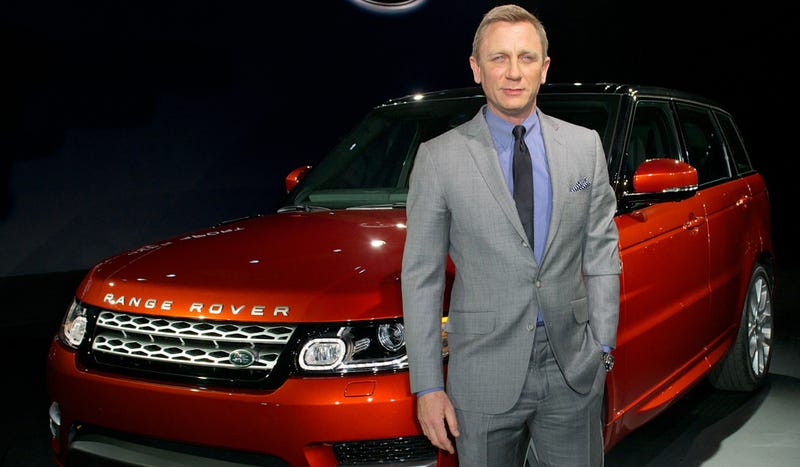 Tuesday night was the big unveiling of the 2014 Range Rover Sport here in New York City. Daniel Craig, aka James Bond, was paid $1 million to drive the car into the unveiling. He then said nothing and left. Stealthy or shitty?
I was at the event on Tuesday night when Craig drove the car in. We were expecting him to get out of the car and at least say something. "Bond. James Bond." "I'll have a vodka martini, shaken, not stirred." "I like apples." "I appreciate Land Rover's support of my favorite charity."
Something. We expected something.
Instead, he walked out. This is what Land Rover told the NY Post:
We won't comment on our relationship with Mr. Craig beyond confirming that Land Rover supports the charity S.A.F.E., of which the actor is a patron, and will continue its charitable efforts with a vehicle donation later this year.
I can't say I'm totally surprised. Last year I attended Pebble Beach with Jaguar/Land Rover, and we went to an incredible Playboy Party in the hills. Tough life, I know.