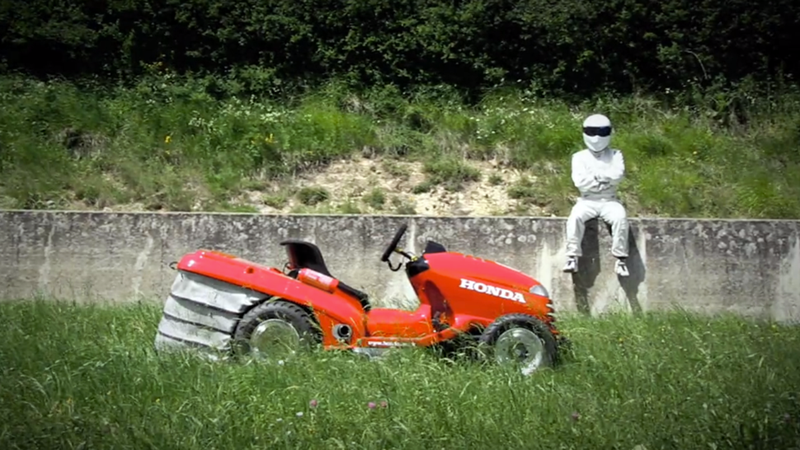 Well, we won't know for sure until the next one arrives and, you could argue, it doesn't really matter. Still, I think I have a theory for who is the current Stig that makes total sense. Hear me out.
Gordon Shedden is the 34-years old Scottish BTCC champion of the Honda Team Dynamics racing team. The BBC loves to use touring car drivers on Top Gear. Except for previous Stig Ben Collins, who gave the BTCC a go after he left the show.
Gordon Shedden also just accidentally won the "world's best taxi" race in this season's second episode with a Hindustan Ambassador.
More recently, Honda UK and Team Dynamics built the most hardcore lawnmower on the planet and they threw the keys to Shedden for a quick demonstration. As it turns out, the Mean Mower was actually Top Gear's idea in the first place, and the next thing you know there's Stiggy himself throwing it around the track: