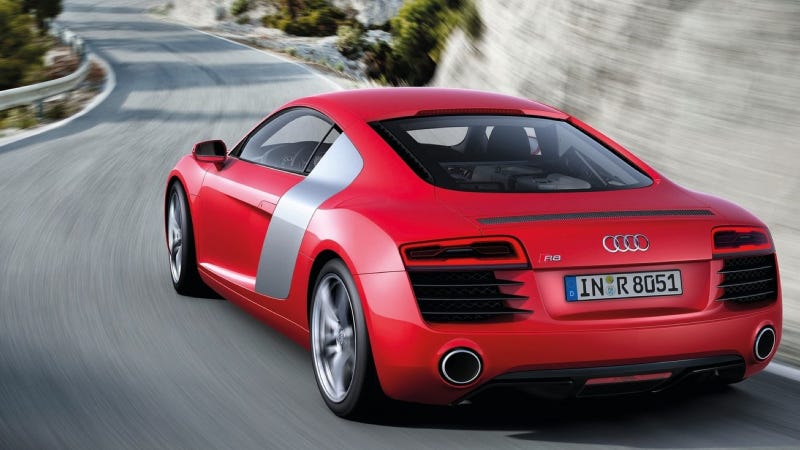 Audi just about owned the luxury car game through much of the 2000s. They produced one of the consistently best-looking lineups of any automaker and packed their cars with incredible technology, performance and luxury features. Everyone wanted to be Audi, but is Audi starting to slip?
That's what this Reuters analysis piece alleges. They say that while Audi dominated much of the last decade and helped contribute as much as 40 percent of the Volkswagen Group's profits, they are starting to lag behind rivals BMW and Mercedes-Benz in certain ways. In particular, R&D spending.
Research and development spending by the 81-year-old brand, which is the profit engine of parent Volkswagen (VW), last year amounted to less than three-quarters of arch-rival BMW's outlay and a smaller fraction of Mercedes owner Daimler's.

While BMW trumpets its new "i" series of electric cars and Mercedes wins rave reviews for its new CLA and GLA ranges of sporty compact models, Audi risks looking like a laggard in an industry where innovation is a major draw for customers.

[...] Audi is on its third R&D chief in 16 months and a VW source told Reuters the parent was concerned the brand is resting on its laurels just as rivals push new technologies and designs.
It's kind of funny to see this happen. In recent years we've seen both Mercedes and BMW pull some tactics out of the Audi playbook. BMW's Mini-based front-wheel drive entry-level cars and Mercedes' CLA, A-Class and GLA all feel aimed squarely at the small luxury car market Audi has owned for some time with their A3 and A1 in places other than the U.S.