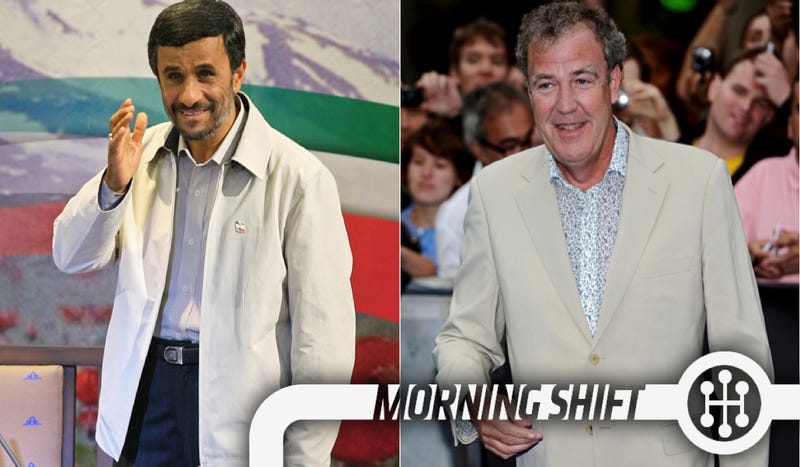 This is The Morning Shift, our one-stop daily roundup of all the auto news that's actually important — all in one place at 9:00 AM. Or, you could spend all day waiting for other sites to parse it out to you one story at a time. Isn't your time more important?
Sad to say we've got no news on Jason's Beetle other than a big thanks for everyone who reached out to their respective communities to let them know. I know Jason is very grateful for the support of the forums, websites, Facebookers, Tweeters and that one guy who posted it to Friendster. Care people are wonderful.
Today is Friday, after Easter, after the New York Auto Show, and therefore in the middle of a product lull. We have big things we're planning for this summer so stick around.
1st Gear: Top Gear Is Big In Iran
There's a great report from the BBC re: Top Gear and its apparent popularity in Iran. Given it's the biggest non-fiction show… in the world… you'd have to imagine it has some popularity within a populous country like Iran.
Apparently it's such a hit that the Iranian actor who dubs it into Farsi is even famous. We've noted before that our Iranian brothers and sisters are huge car nuts, so that's obviously also part of the appeal. They say Clarkson is sort of the opposite of the exiting government.