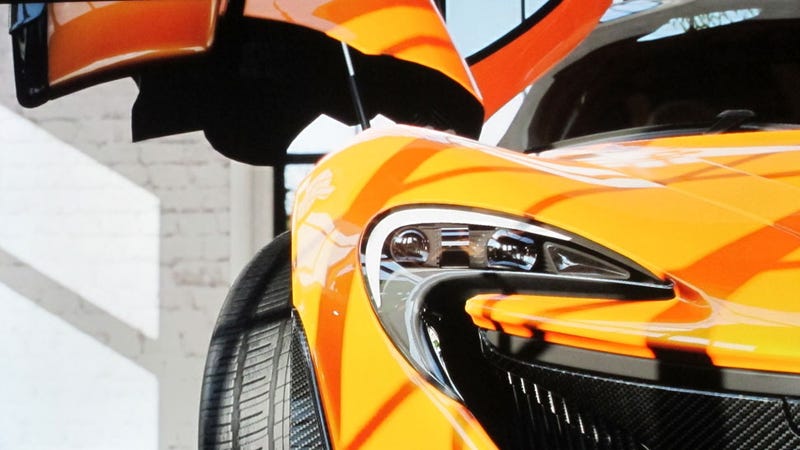 I just got my hands on a real-live Xbox One and played a pre-release Forza 5 for several minutes. It sure looks impressive, with all the annoying details of real driving — glare, reflections, crap on your car — and there's a whole new physics engine and radically new approaches to AI. But it still felt like Forza.
First off, let me answer everyone's big question: yes, there are hot-air balloons in Forza 5. You can't pilot them, but they're there, so you can relax. Plus, there's also a dramatically upgraded physics engine, much more detailed graphics, and a whole new AI system that Microsoft says isn't really AI.
I was at a Microsoft event last night where I got to talk to folks on the team, including design director Bill Giese. The new game, which runs only on the new Xbox One, still keeps to the Forza formula we all know and many of us love, but adds a great deal in visuals, physics, and their not-really-AI AI for other cars.