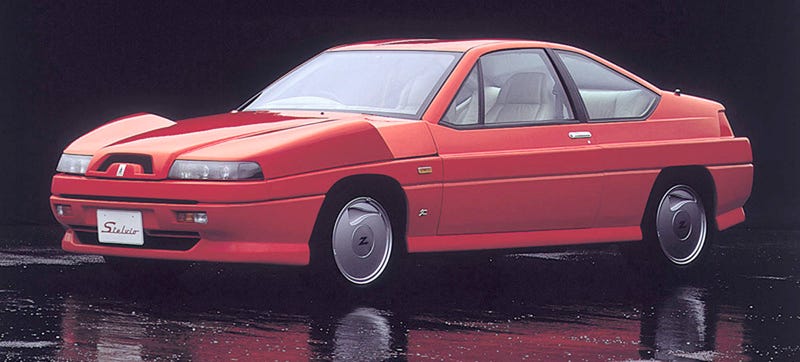 The car world is full of wonder and mystery! Even when you're steeped in it every waking hour of your day like I am, it's still wide and weird enough that you can learn about new things all the time. Case in point: Nissan's Autech Zagato Stelvio AZ1. It's like 1980s Japan, 1980s Italy, and all of my dreams got together and had a forgotten magical orphan baby, and I want to adopt it forever.

I had no clue this car even existed until reader Jacob sent me an eBay UK listing for a 1990 example of one, and now I'm obsessed. Enthralled. I must have it!
Despite its bizarro looks and Nissan underpinnings—we'll get to that in a second—the Autech Zagato Stelvio AZ1 has managed to stay pretty obscure, even though a cursory search revealed it's gotten coverage on some blog in 2008 written by some hack named Matt Hardigree that also expressed enthusiasm for it. Good to know I'm not alone in this obsession.
The Autech Zagato Stelvio AZ1 comes to us from the Bubble Era of Japan, a period of the mid-1980s through the early 1990s when that country's real estate values were overinflated and Japanese automakers were riding an unprecedented wave of cash and (presumably) coke-fueled confidence that led to executives making actual business cases for inexplicably fantastic products like a Ferrari-killing supercar from Honda, a three-rotor luxury supercoupe and a gull-winged mid-engined kei car, just to name a few.
It is, in my opinion, the greatest time and place for car production, ever.