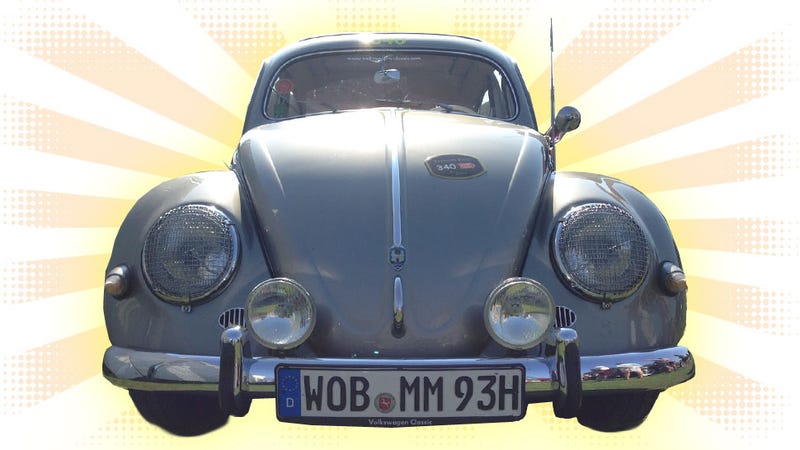 When I mention that I love vintage Volkswagen Beetles, I'm usually met with a response like "Really? I had no idea. Too bad you never freaking mention it in every stupid thing you write," and then the slappings begin. But I mean it! And even better, I got to drive what I think may be the ultimate, ideal vintage Beetle.

WARNING: I mispronounce "Miglia" the whole time.
This is another casual, craptastically-shot unofficial episode of Jason Drives, which I just shot with my phone while I was in Germany for the Beetle Sunshine Rally. The car is from the collection of Volkswagen Classic, and, as in the Fridolin video I showed you before, VW Classic's helpful man Klaus was on hand to hold the phone and shoot this for me.