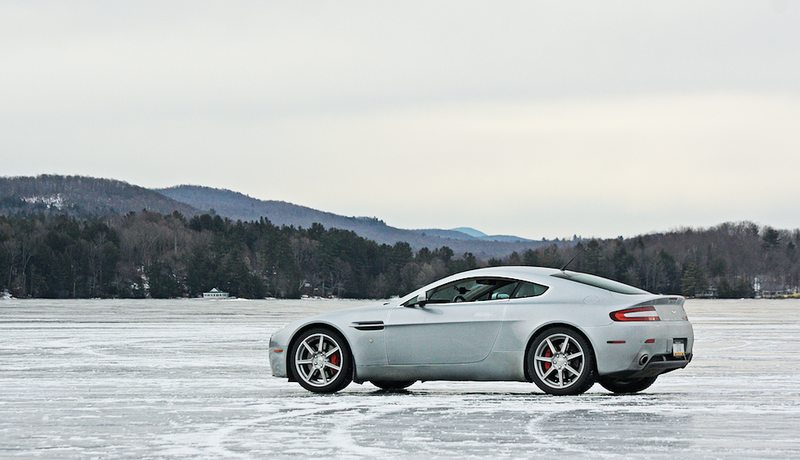 For a brief moment there, I felt like James Bond: drifting my Aston Martin with studded tires across a frozen lake. Then I remembered I wasn't out there chasing down an evil villain or solving a serious crime that put the whole world in danger. I was following a part-time driving instructor named Paul, who was in a '98 Corolla with 190,000 miles and dents the size of a desk lamp.

More importantly, I didn't have James Bond's suave, self-assured attitude. Instead, I was convinced that I was going to fall through the ice, and I was going to die, and they wouldn't find me until the spring, when Bill and Bob's Vermont Towing would show up at the lake and casually muse about how "Gosh darnit, we haven't pulled out an Aston Martin before" as they extracted my fish-eaten body from the lake bed.
You may remember last week, when I told you I was going on an 800-mile road trip from Philadelphia to Vermont and back in order to test out some Nokian Hakkapeliitta 8 tires, which were generously provided to me by the folks at Nokian so I could see how my Aston Martin performed in winter weather.