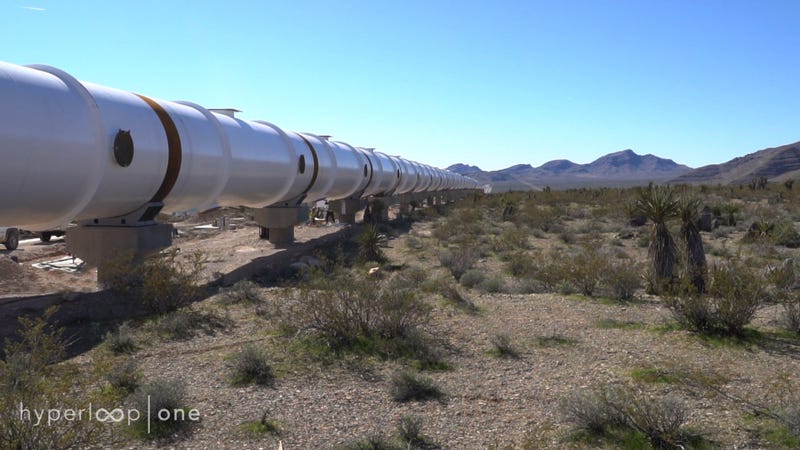 Hyperloop is still exactly what it was when Elon Musk revealed the concept several years back: an idea. But one of the main companies involved in making that idea reality—Hyperloop One—announced its vision for the U.S. and detailed 11 proposed routes on Wednesday.

Founded in 2014, Hyperloop One is one of two companies trying to make a hyperloop system a reality. Last year, the company was ensnared in a heated lawsuit that was eventually settled. But in that time, the start up launched a competition for proposals from across the world to use the futuristic transportation system.
And it managed to secure a crazy amount of interested parties, too—more than 2,600, in fact. Earlier this year, Hyperloop One narrowed the field to 35 semi-finalists. On Wednesday, 11 of the semi-finalists, all from the U.S., were in Washington D.C. to pitch their proposals to a panel of judges. The hope? Being picked as one of the eventual three finalists who'll work with Hyperloop One to, as the company puts it, "explore product development and financing."
See, it's still only an idea—but it's clearly fascinating many and even caught the attention of President Donald Trump earlier this year.