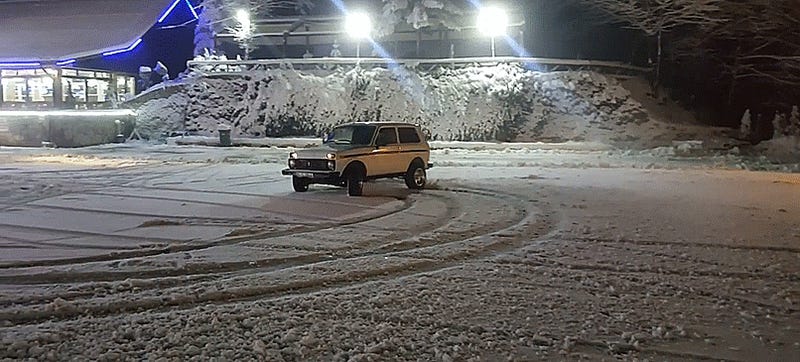 To conquer frozen lands of ice and snow, you need the most rugged car possible: a Soviet-era Lada offroader assembled by large hammers and vodka.
When nuclear winter comes for us all and the only car left running is a Lada Niva, rest assured that it will be hooned.
Glory for all days through mighty spins of car!