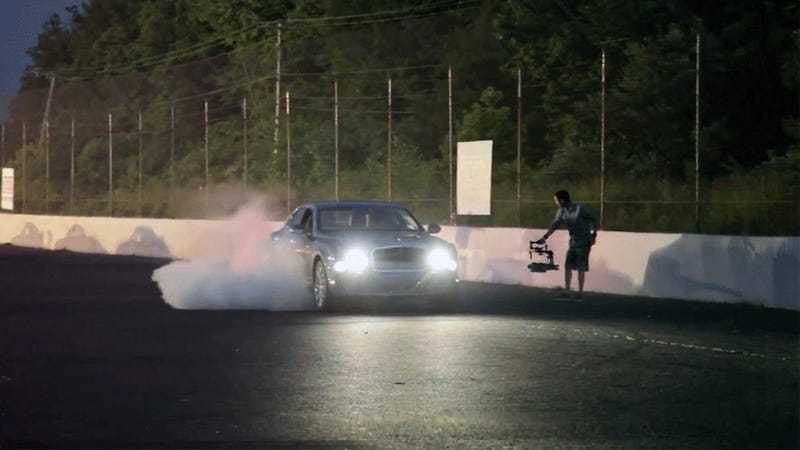 Step 1: Find a Bentley. Step 2: Find a professional driver. Step 3: Get Bentley's USA operations on the phone and get them to approve of you roasting tires in a $410,000 Mulsanne. Sounds easy, right?
Here's how I got a Bentley I didn't own from a guy I'd never met onto a racetrack you've never heard of with Formula Drift driver Ryan Tuerck behind the wheel and a couple dozen grand's worth of camera equipment shooting the whole thing.
STEP 1
Getting the Bentley is the easy part. I know Chris Kippenberger from publishing his videos and calling him the most interesting man in car porn. I've written about him, but I've never met him before. Last week he sends me an email saying that Bentley USA has lent him a Mulsanne to drive him around while he shoots a commercial for Mercedes-Benz. They even sent him a VIP driver, who was chauffeuring around Heidi Klum the week before. He asks me if I know any cool places to film the Bentley. Someplace cool. Not one of the usual suspects.