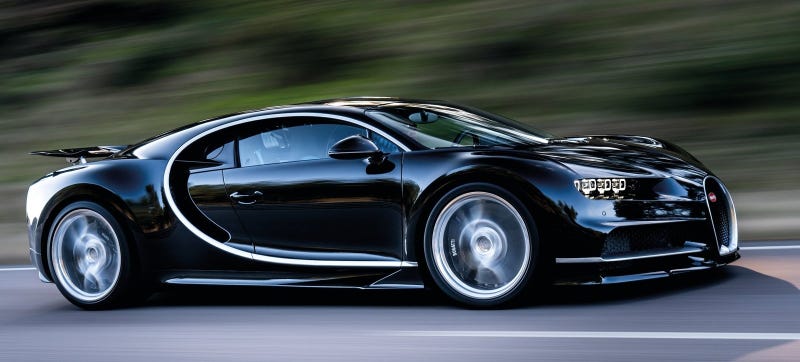 Bugatti set themselves up for this one. They built their brand as the Very Impressive Builders Of The Fastest Cars In The World and now they got swept into the news that anyone buying their new car won't go as fast as the last one. Earlier this month we, and the rest of the automotive blog universe, reported the new 1500 horsepower Chiron could do about 285 mph; we now know that's not the case, and it's a bizarre blow to the $2.5 million car's primary selling point right out of the gate.

When the Chiron came out, Bugatti gave two not-quite contradictory statements about the car. The first was that it would be faster than the Veyron it replaces. (This makes sense, as the Chiron has more power than any Veyron ever had.)
The second was that the Chiron would be restricted to 261 mph, which is actually slower than the derestricted top speed of the last Veyron, the Super Sport. You can see how that's a little confusing.