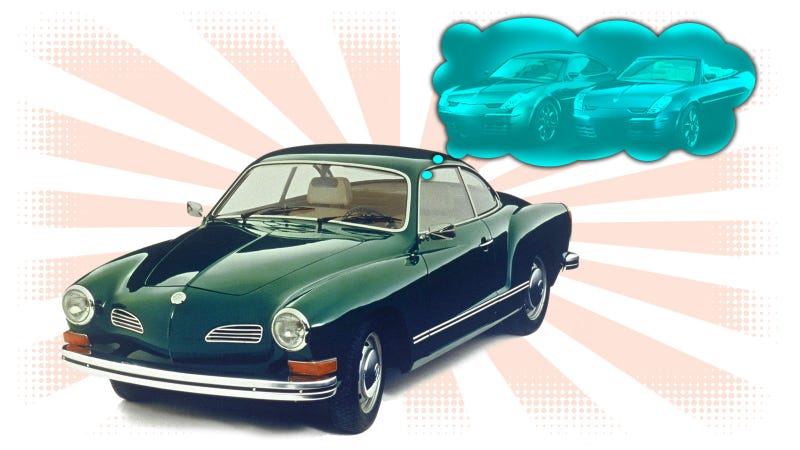 After the Beetle and the Microbus, the svelte, feline Karmann-Ghia is probably the most recognizable car from Volkswagen's past. The Beetle got a rebirth as a modern car, and Volkswagen has teased a new Microbus with concepts for years and years. So why not a reborn Karmann-Ghia? While VW seems oddly uninterested, their partner (now subsidiary) Karmann has actually given it a go. More than once.
The Karmann-Ghia was an interesting idea: a sporty car built on the platform of a mass-market economy car, and with no real pretensions of performance. It was all about the look, and that it had down so well, nobody really cared how slow it was.
The Ghia was a fun car that's quite fondly remembered by many people, and while Volkswagen has had a number of cars that roughly filled the role of the Karmann-Ghia—Scirocco, VW-Porsche 914, and Corrado on the more performance-oriented side, and the Cabrio and Eos on the more fun-convertible side—there really hasn't been a car that's quite filled the niche of the original Karmann-Ghia.
What I never realized, though, is how often Karmann attempted to resurrect the Karmann-Ghia. By resurrect, I mean something specific: Karmann made a number of possible Ghia replacements and redesigns while the Karmann-Ghia was still being built, and VW had alternate Karmann-Ghias for the Type III platform, and Brazil had its own as well. These aren't what I'm talking about now.