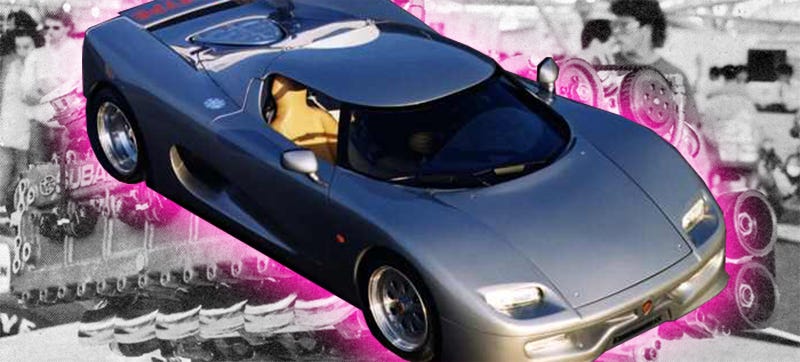 My obsession with Subaru's failed F1 engine, a flat-12, has gone on for years, and I had often heard that the motor nearly went on to power Koenigsegg's first supercar. Now I've finally heard the full story.
I should have heard this a year ago; that's when Christian von Koenigsegg first explained it. But I missed it tucked away on Koenigsegg's own blog. I've been busy listening to how the totally-not-a-Bond-villain Swedish supercar genius has been explaining why gravity works backwards, why camshafts don't need to exist and other technical points.
In any case, here's as much of the history as I can explain. Back in the late '80s and early '90s, the Japanese economy was in something of a bubble period and Japanese carmakers were on a tear developing some of the most extreme and fantastically pointless cars in modern history.