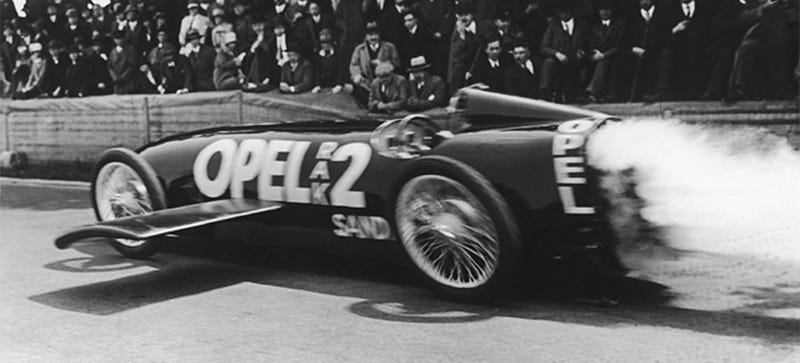 The 1920s were a crazy time. In America, jazz was everywhere, and so was illegal booze. In Japan, the Showa period was just beginning. And in Germany, Reichsmarks were being used as wallpaper and rockets were being strapped to cars. Even if it didn't make sense, everything was permitted.
In fairness to Weimar Republic-era Germany, the whole currency-as-wallpaper (and even toilet paper) actually made sense. After the Treaty of Versailles was signed, which forced Germany to accept blame and pay reparations for World War I, extreme hyperinflation beset the country. Yes, "extreme hyper" may seem redundant, but it really was extreme, and it really did move at hyper speeds.
So extreme, in fact, that a medical malady known as "zero stroke" began to rise in the early part of the decade, an affliction which caused its sufferers to start writing endless rows of zeros. A billion, then a trillion reichsmarks were soon worth nothing.
In between writing all those zeroes, however, a man named Rocket Fritz emerged, along with possibly the nuttiest creation of the decade, the Opel RAK.2.