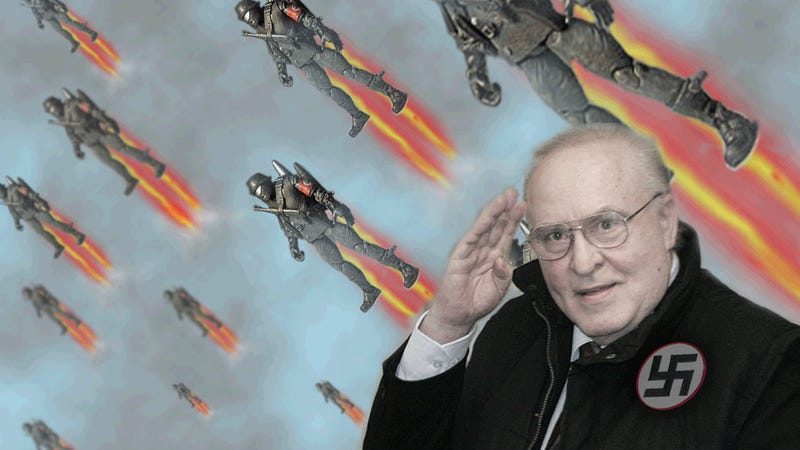 One of the great accomplishments of Nazi Germany's war machine was a jetpack that propelled their soldiers into the sky. It was a fantastical device whose story has been told many times on the web and it would be even more impressive if it weren't the propaganda of a Holocaust denier disguised as history.
I recently wrote The Great American Jet Pack which chronicles the history of the "Individual Lift Device." You know: The thing James Bond flew in the opening of Thunderball.
As you might imagine, I got to run down all sorts of crazy stories and wild rumors about things that flew or might have flown during the Cold War. One story that cropped up too often for me to ignore involved – well, let me just give you the headline from Gizmodo because Gizmodo always does the best headlines: Real Bloody Flying Nazi Soldiers with Jet Packs.