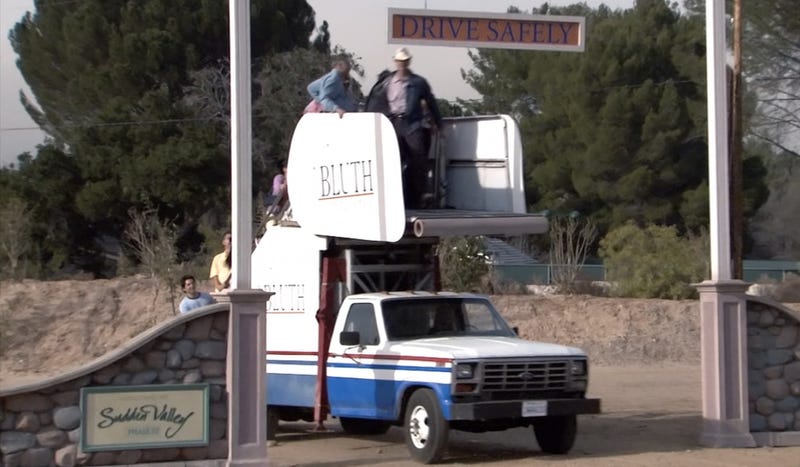 And now the story of a bunch of vehicles that transport a wealthy family who lost everything and the one staircar that who had no choice but to keep knocking down banners. It's... the cars of Arrested Development.
Arrested Development made its triumphant (or not so triumphant, depending on who you ask) return with an all new season on Netflix. My run through the episodes made me realize that while this isn't the same show anymore, it still has that essence of Arrested Development that I had missed for so long.
While the focus of the show can hardly be considered vehicular, the way that cars are used throughout the series made me realize that they are as much a piece of the puzzle as the seal with the yellow bow tie, the Aztec Tomb, or a big bowl of candy beans. (Note: I tried to keep plot points of the new season to a minimum. If you don't want to know about cars in the new season, stop reading.)
There are three vehicles that sum up the former largesse of the Bluth family in very different ways.
The Stair Car
First, there is the Ford F-350 stair car, which originally was used to put the Bluths onto their very own private plane. Of course, everything that the stair car does in the series is the opposite of its former aristocratic duties.
It takes down banners. It makes trips south of the border. It nearly helps people escape prison. It gets hop-ons. Oh, it's gonna get some hop ons. It's gonna race at LeMons. Like the stair car, most the other family vehicles in the Bluths' lives are left over from their times at the top.