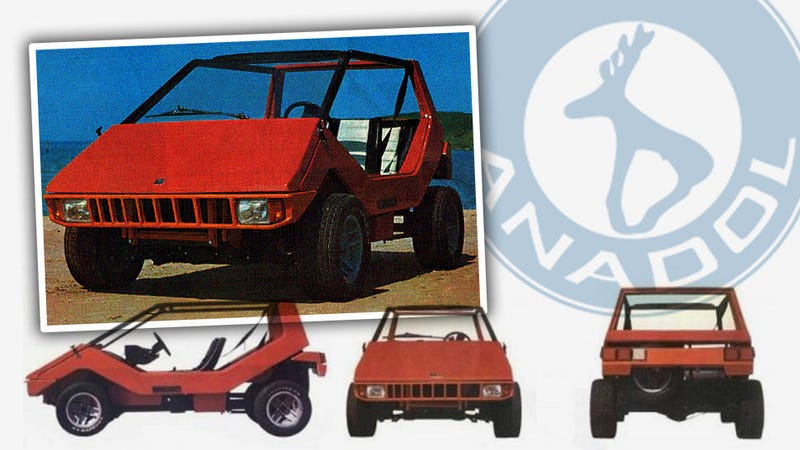 Happy Thanksgiving! I'm deeply thankful for many, many things in my life — my wife, my son, my job, my magnetic pancreas, and, of course, thankful that Turkey once built some really weird cars. Because today, on the day we devour turkeys by the truckload, I can make this tenuous connection to the country of Turkey.
The Turkish car I want to make sure we're all thinking about today as our great aunts lurch into yet another virulently racist tirade is the Anadol Böcek.
Anadol was Turkey's second attempt to produce cars, and the first that actually worked. Founded in 1966, Anadol's offerings were based on designs from Britian's Reliant, makers of the notorious Robin and my own beloved Scimitar. Reliant built cars with simple ladder-frame chassis and fiberglass bodies, which made them ideal templates for countries just starting up their motor industries. Reliant had previously helped Israel start their motorcar industry in a similar fashion with the Autocars company, and the Reliant-designed Sabra.