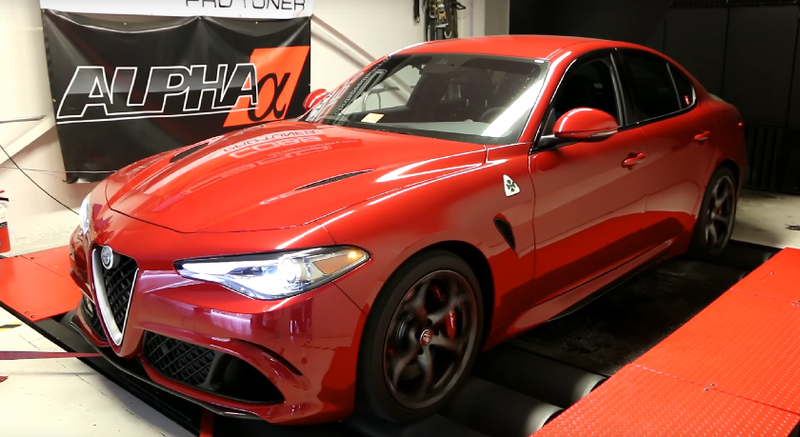 The Alfa Romeo Giulia Quadrifoglio is a perfect car in my dreams. In this perfect dream world, Alfa claims the Quadrifoglio boasts 505 horsepower from its twin-turbo V6 and max torque of 443 lb-ft out of the box. But how does it hold up in the real world?
In the fifth installment of the "Owning an Alfa Romeo Giulia Quadrifoglio" series on the AutoAvanti YouTube channel, the car gets a reality check with a dyno test.
According to the Mustang dynamometer results, which the uploader insists consistently provides conservative figures, the Giulia Quadrioglio's horsepower was measured at 392 HP and the torque at 389 lb-ft at the wheels—lower than the crank claim from Alfa, and quite a bit less than its competitor the BMW M3 makes at the wheels.