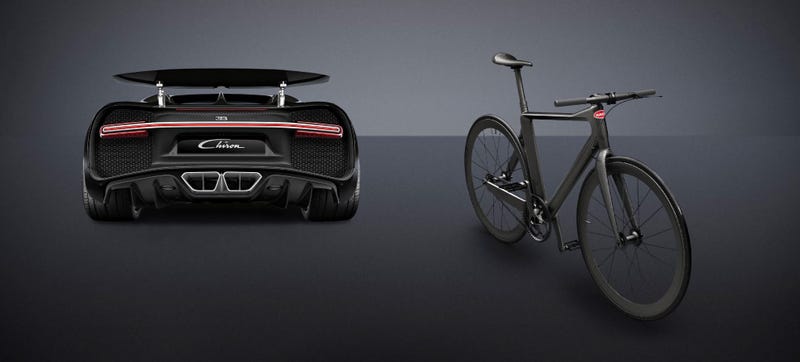 Okay. I'm pretty sure this is rock bottom.
Boats and yachts I get, because you could theoretically include the car's engine to power the thing. This is a bicycle. A fucking "special urban" bicycle WHICH! I might add, is not even intended to be used on public roads, reads the website. Well, then, what the fuck good is it?
From what I can gather, the only thing the Bugatti bicycle has in common with the car is that it has Bugatti design elements (??), is 95 percent made from carbon fiber and has a Bugatti logo on it.