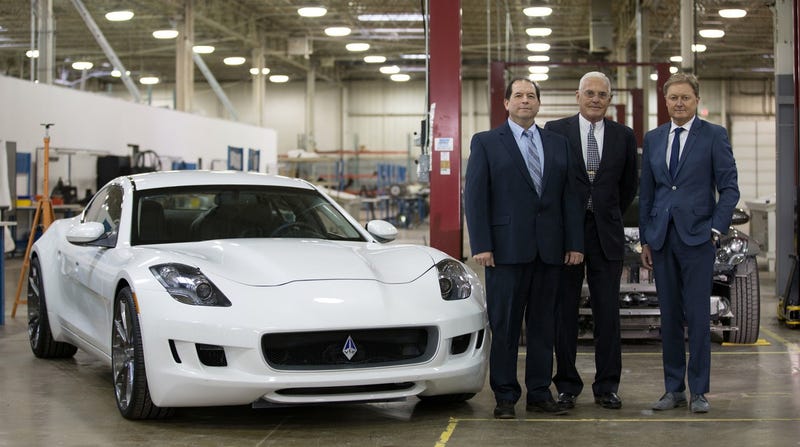 Former GM head-honcho and emissions-truther Bob Lutz and famous designer/failed car company founder Henrik Fisker have joined forces to form a new, different car company called VLF Automotive, because nothing can go wrong this time.
The duo's new company is the same company that Bob Lutz created in 2012 with former Boeing Executive Gilbert Villarreal, with the name of the company using the first letters of the pair's last names, VL Automotive. They've now added Henrik Fisker, putting the "F" in VLF Automotive.
Fisker makes a fitting addition, since VL Automotive's business plan involved taking Fisker Karmas nobody wanted after the company went bust, dropping Corvette V8 engines in the Fisker-designed bodies and calling it a Destino.