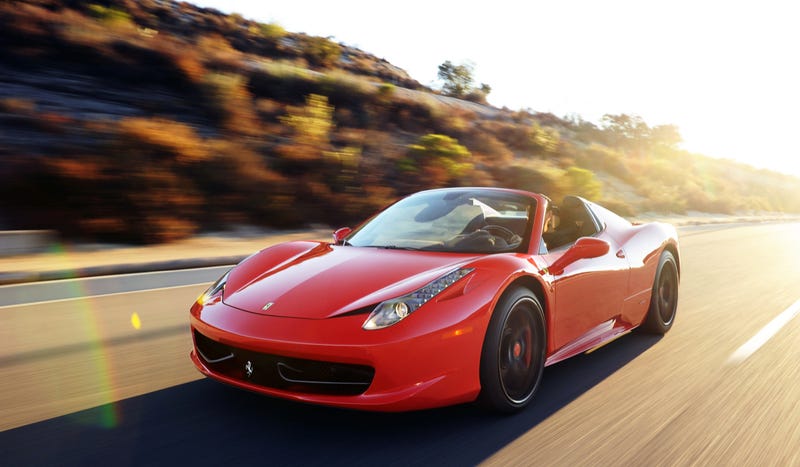 I'm against modifying supercars. I always have been. If they wanted it to have more power, different wheels, or a different suspension, it would have come that way from the factory. Hennessey just turbocharged the Ferrari 458 Italia and let me drive it before anyone else. Can a Ferrari with Texan blood change my mind?
(Full Disclosure: Hennessey wanted us to be the first to drive the 458 Twin Turbo so bad that he had us out to his west coast outpost and put us behind the wheel of the 458 for a run on some great California back roads. We didn't crash and no, the 458 did not start on fire. If you make a joke like that in the comments I'm coming to your house and will kick you.)
It almost seems like John Hennessey was put on this planet to give things more power whether they needed it or not. Even though his company is known for working almost exclusively on domestic iron, there are times when foreign cars enter the mix.
They've worked on GT-Rs in the past to a ton of acclaim. The Venom GT is partially based on a Lotus. And then we come to this 458.