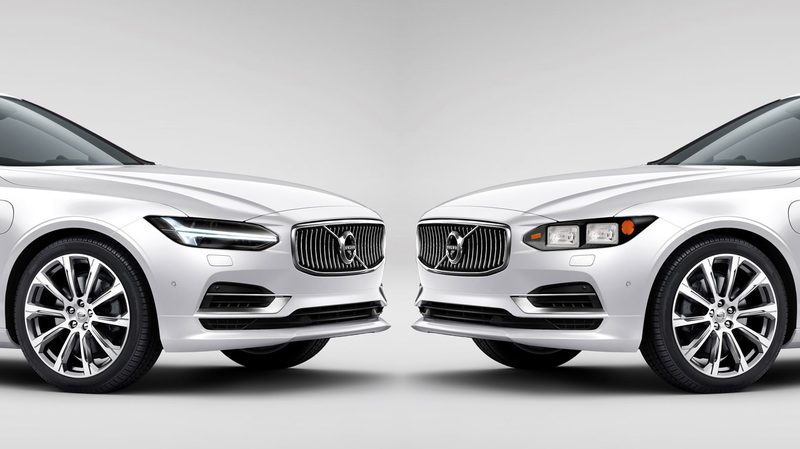 If you own a fairly new car, chances are you've got an absurd amount of liability hanging right on the very front of your car: your headlights. Modern headlights, as beautiful and amazing as they are, are incredibly expensive parts, with many light units costing $2,000 or more. Each. That's insane.
I certainly understand that modern headlamps, with their LEDs and DRLs and BFDs are marvels of modern engineering, but there's a real price to pay for all of that advancement, and that price is the price.
Take this lovely, Thor's-hammer-design Volvo headlight, featured in a little guess-the-cost post on Oppositelock. That headlight costs over $2,200 to replace. This Audi headlamp unit, without bulbs, is $925. A Ford Fusion headlight assembly is $1,300 for the active one, and $844 for the base one.
A cheap car like a Sentra has a somewhat more reasonable $300 headlamp, but even so, headlights are no longer cheap replacement items. This is an issue, because they're fairly vulnerable, and likely to be damaged in many types of small-to-medium accidents. They're also necessary to keep your car legal, and, on top of all that, the nature of their design is such that they tend to age and wear quicker than many other parts of a car.