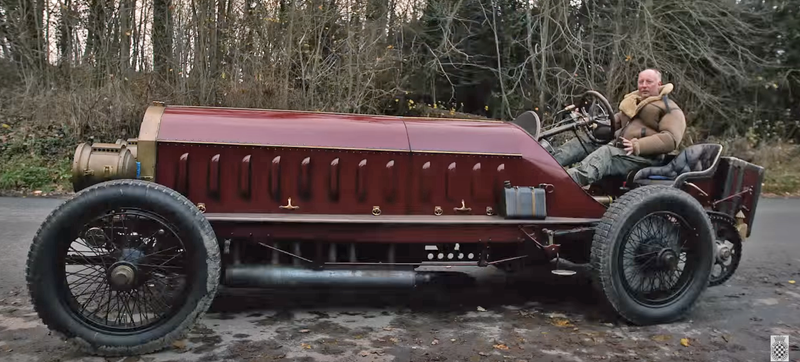 The 74th Goodwood Members' Meeting starts in two month, and people like Mike Vardy will be racing there, driving a 1905 Fiat Isotta Fraschini with a WW1 airship engine producing 3,000 lb ft of torque for a top speed of 127mph.
Goodwood only has five days a year when the local noise regulations don't apply, and boy, do they celebrate that in style! Forget Can Am cars, the Edwardians in the S.F. Edge Trophy will be louder than anything with a number plate.
Do you remember Duncan Pittaway? He is the crazy gentleman who spent ten years of his life restoring what is known as the Beast of Turin.