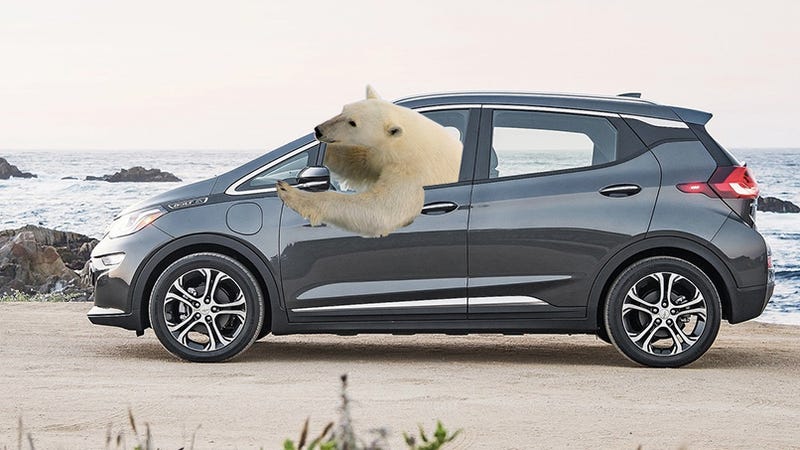 Every year, companies testing autonomous vehicles on California roadways have to submit a report on how many times a driver took control of the self-driving system, known as a "disengagement." The 2016 reports are now out, and man, does General Motors have some superb names for their AVs.
GM began testing AVs in the state after purchasing, in March 2016, Cruise Automation, a San Francisco-based company that retrofits cars with autonomous gadgetry. Cruise previously had some Nissan Leafs with self-driving tech installed, hence why the report reflects a GM-owned company using a Leaf. (They appear to have only been used through last July.)
Anyway, Cruise's name game is pretty fantastic—Charlie? Osprey? Numbat! —so here's a ranked list of the best of the best for its AV vehicles that were deployed in California.