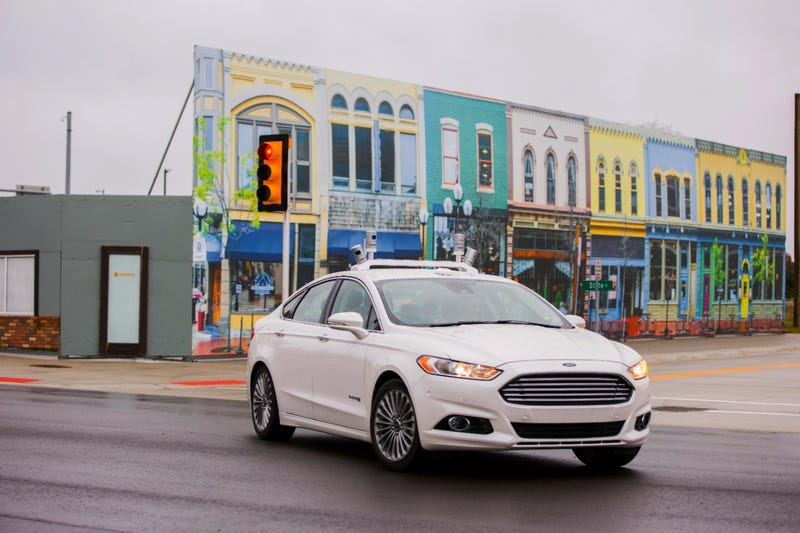 Ford will be tripling its autonomous testing fleet to accelerate development of its virtual driving software, and in doing so will have the largest autonomous fleet in the industry, with vehicles testing in California, Michigan and Arizona.
The tripling of Ford's current crop of Fusion Hybrid autonomy testers will bring the company's total to "around thirty," and is a key part of the Ford Smart Mobility plan, which is part of the automaker's "we're a mobility company now" identity crisis.
The third generation of Ford's autonomous test fleet will come equipped with the most advanced sensory technology from Velodyne, which are state of the art LiDAR sensors resembling a hockey puck, fittingly branded as the Solid-State Hybrid Ultra PUCK™.
The new sensors have an extended range of 200 meters and, according to Ford, are the first sensors designed specifically to be capable of handling different driving scenarios. The sensors create a 3D map of the area surrounding the vehicle for the computer brain, using short-pulse lasers millions of times per second.