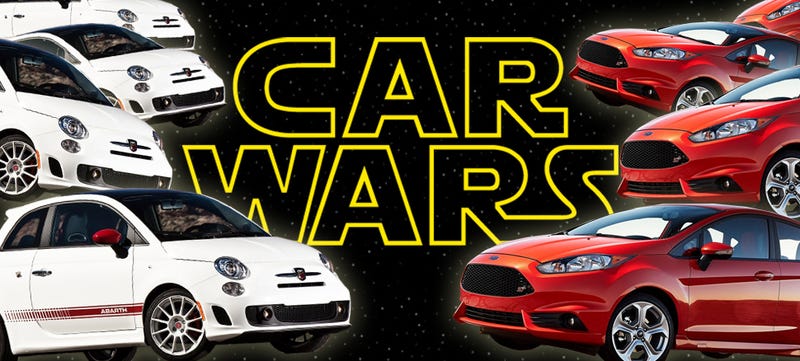 Car Wars is where we pit some of today's hottest cars against each other and then, in a commenting fight to the death, decide which one we'd buy. Today we have two of the best hot hatches ever sold in the United States, all for about the same price.
Ten years ago, the American hot hatch landscape was one of dust, tumbleweeds, and the occasional Volkswagen GTI. Sure, there was that weird little Civic Si back then, but it's not like it exactly went around winning hearts and minds. Nowadays we're practically swimming in the things, however, and it's left us with some incredibly difficult decisions.
Both the Ford Fiesta ST, commonly known among the staff and readers here as the FiST, and the Fiat 500 Abarth, commonly known among the staff here as the Fiat 500 Abarth, offer heaps upon heaps of fun for a surprisingly low amount of dollars.