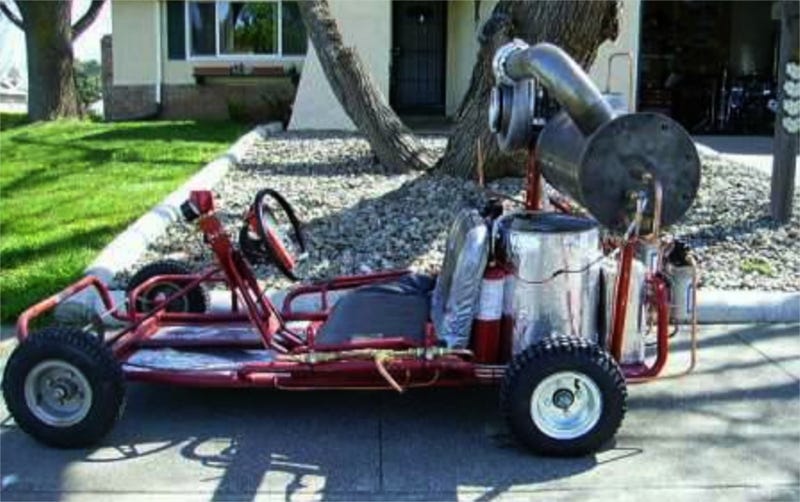 Today's Nice Price or Crack Pipe jet-powered go kart - yes, that's right, jet-powered go kart - even has a second seat for someone to be goose to your maverick. Is its price however, cleared for takeoff?
Have you ever seen that old Simpsons episode where their dog needs expensive surgery? They visit a veterinarian just as he's in the middle of unsuccessfully attempting to defibrillate a hamster. Upon giving up he declares, this is the part of the job I hate the most - and then lobs the deceased rodent into a nearby trash can.
Based on its 77% Crack Pipe loss you could substitute yesterday's 1973 VW K70 for the hamster, and every rational thinking individual on the planet for the vet. It's always sad to see the rare ones go, but the consensus was that oddball VW was already too far gone to be resurrected.