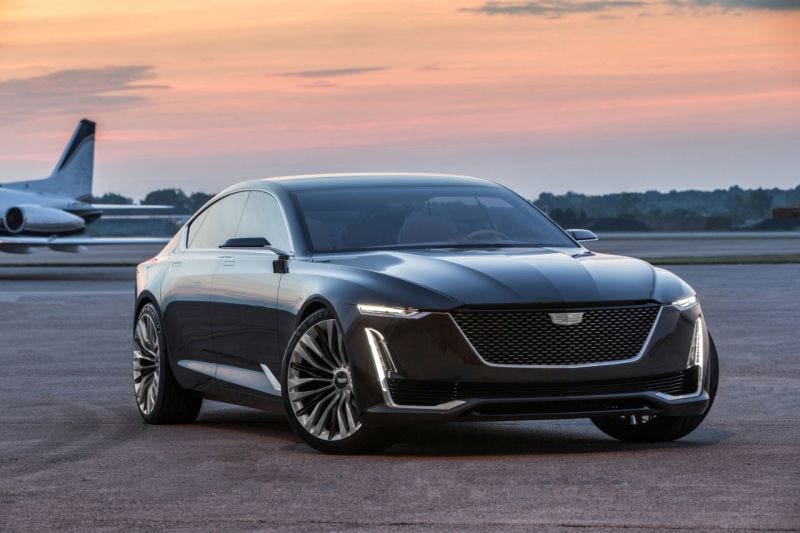 Finally, yesterday evening, Cadillac revealed a fresh new look at what a potential V8-powered flagship sedan could look like. Is Cadillac finally back?

Or has Cadillac been back?
Finally, a Cadillac concept with rear wheel drive, a (twin-turbo) V8 and big, bold looks to bring the American brand back to being the Cadillac of cars. If it makes it to production.