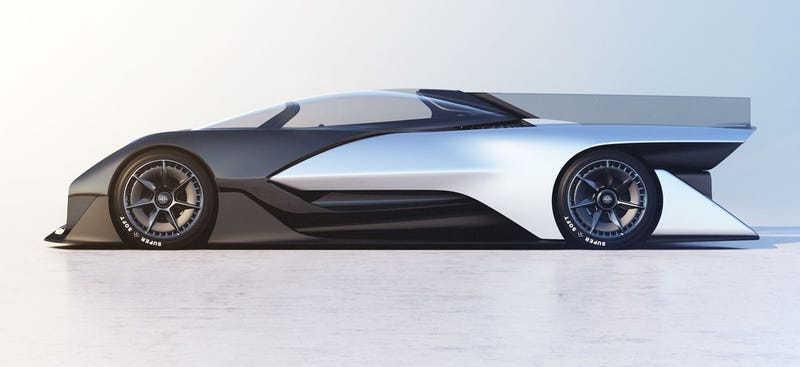 Pity the traditional automakers, sitting around waiting to die. The "legacy" car companies, unable to #disrupt and #changetheworld the way Faraday Future and the tech industry can! We pray for the souls of the people in the Motor City and Stuttgart and Japan.

Except after endless hyperbole, teases, bragging about being flush with cash from the Chinese equivalent of Netflix, promises of a new mobility vision for tomorrow, $335 million of dollars in state tax credits and public funding for a brilliant new Nevada factory cranking out "Tesla-killing" autonomous electric machines, Faraday Future came up way short last night in proving to consumers that it's the real deal.
We got promises of a new electric, modular platform that can accommodate a variety of bodies, like a combination of how Tesla makes cars and how Volvo, BMW, Mercedes, Volkswagen and Toyota are starting to make cars. That is all very interesting, and no doubt the future of vehicle production, if not quite as groundbreaking as Faraday Future would have you believe.
Problem is, it came wrapped in a 1000 horsepower electric hypercar concept with an uncomfortable more-than-passing resemblance to The Homer.

Today, Faraday Future's chief designer told our Andrew Collins that the design "would work" if built, it admittedly will never see production. They say it's merely the ultimate extension of their technology, but it feels little more than a far-off dream.