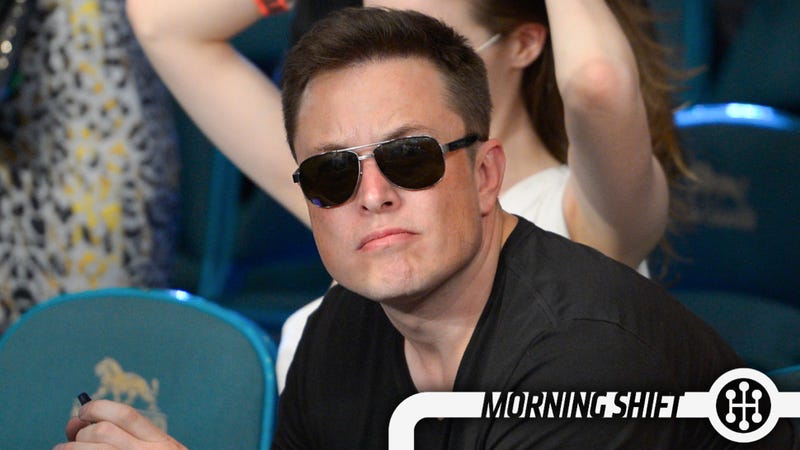 This is The Morning Shift, our one-stop daily roundup of all the auto news that's actually important — all in one place at 9:30 AM. Or, you could spend all day waiting for other sites to parse it out to you one story at a time. Isn't your time more important?
1st Gear: Tesla/Solar City Runaway Yesterday
If success is the best revenge, Elon Musk is basically The Bride of this stock market ish. Yesterday's Tesla stock rally was matched by record performance from SolarCity, of which Musk is the largest shareholder.
Bloomberg does the math and finds he made… one billion (.1) dollars! In one day! It also means that Tesla has a market capitalization (# of shares X share price) of $30.4 billion, making it worth about half a General Motors or Ford Motor Company.
With a "gigafactory" battery production facility in the works, this probably isn't going to end anytime soon.
2nd Gear: GM Expand Nightmare/Recall
The GM recall over ignition switch issues is expanding by 748,024 cars to include the Solstice/Sky, Saturn Ion and Chevy HHR, bringing the total number of recalled cars to 1.37 million.
But it's not the number that's the problem, it's how we've gotten here. Court docs already claim GM knew of the problems years ago, and more detailed analysis hints at GM continuing to delay a response at a high cost. As Brent Snavely points out: