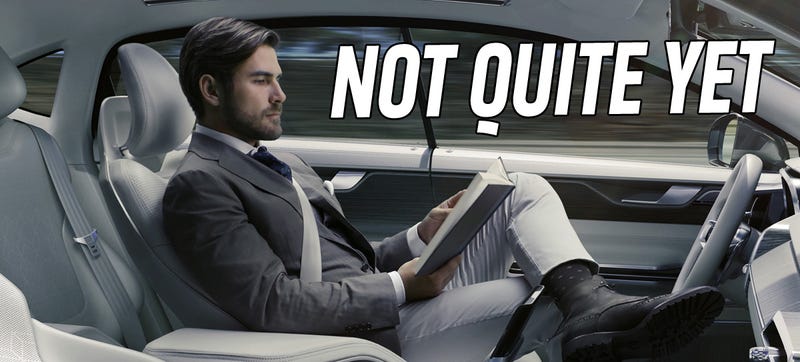 In 2009, screenwriter Charlie Kaufman spoke to a reporter about the excessive expectations that some people draw from movies. He highlighted how some hope for a life that mirrors Hollywood, and are eventually let down by reality. In the car world, autonomy is pegged as the ideal future, but will it happen as soon as our tech overlords say it will?

Who knows how much of a car enthusiast Kaufman considers himself—the mini-crash scene in Adaptation is, I think, quite memorable, even if he did hate it—but, in a way, his point meshes nicely with the exceeding expectations laid out for the future of cars, that is, how soon self-driving vehicles will become the norm.
"I think that people have expectations of themselves and other people that are based on these fictions that are presented to them as the way human life and relationships could be, in some sort of weird, ideal world, but they never are," Kaufman said in that interview with The Scotsman. "So you're constantly being shown this garbage and you can't get there."
The car industry does the same to consumers. There's Lyft's co-founder suggesting car ownership will be an outdated concept by 2025, or Ford touting that it'll have autonomous vehicles available for the typical motorist by then, as well.