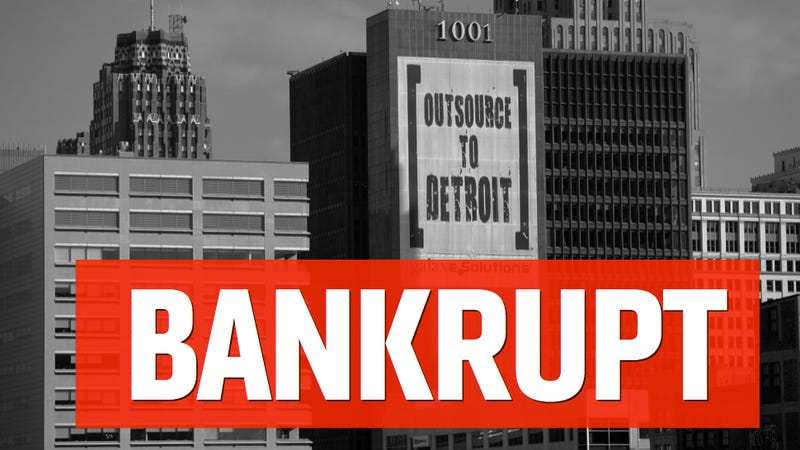 The City of Detroit has just filed for Chapter 9 bankruptcy protection, the largest municipal insolvency in U.S. history, according to news reports.
Though the move wasn't expected to happen until Friday, news sources in the Motor City confirm it happened moments ago this afternoon.
Today, Kevyn Orr, the city's state-appointed emergency manager asked a federal judge for permission to place the city into Chapter 9 bankruptcy, the AP reports. The filing would allow the city to seek protection from creditors and unions who are renegotiating $18.5 billion in debt and other liabilities.